PRETORIA FLICKERS CLUB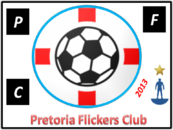 PRETORIA FLICKERS CLUB
News Report
JAYDEN WINS THE 2017 GOLD CUP
Author: Julian, 2017/08/20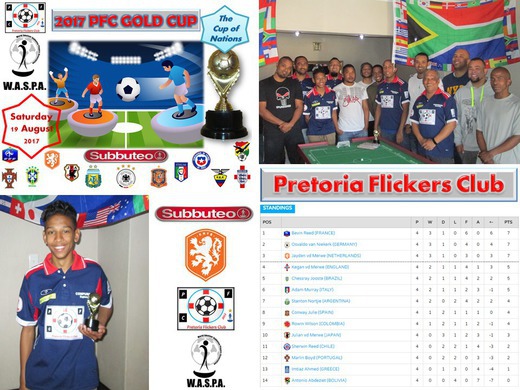 Saturday 19 August 2017, Pretoria, South Africa
A cold, windy August Saturday afternoon saw the return of Subbuteo action in the capital city after a two month break - and the return brought with it a record equaling number of participants, some last minute strikes, a 3-way shootout to determine the day's winner and an opportunity to meet new friends ! The event was played under the theme "Cup of Nations" and attracted 14 participants, equaling our previous highest number set in August of 2016 - maybe the month of August has something to do with it ?
The event started with Jayden vd Merwe & Bevin Reed playing a good tactical match which ended 0-0. Match 2 saw Kegan vd Merwe defeat the much fancied Chessray Jooste by 1-0, thanks to a strike with just 2min left to play. At the end of Round 1 matches Osvaldo van Niekerk was surprisingly top of the standings thanks to a 2-0 victory over Antonio Abdeziet.
By the end of Round 2 matches, Kegan, Osvaldo and Bevin occupied the top 3 places (in that order) after recording further wins. Round 3 saw the top 2 clash with Kegan v Osvaldo - the result of 0-0 emphasising that Osvaldo is no longer a "push over" ! That 0-0 result suddenly paved the way for Bevin to go top after a convincing 3-0 Round 3 victory over Adam Murray !
Osvaldo grabbed everybody's attention with a 1-0 Round 4 victory over Stanton Nortjie (the 2016 PFC's Most Improved Player) - a result which saw Osvaldo occupy 1st place again with a tally of 7 points ! Bevin then battled to a hard fought 1-0 victory over Marlin Boyd to join Osvaldo with 7 points. Jayden then relied on a full time strike to dispatch an in-form Kegan by 1-0, to join Osvaldo & Bevin on 7 points - and thereby forcing the event into a 3-way shootout, as if we did not have enough drama during the event already !

Results of the 3-way shootout :
Osvaldo 1 v 2 Jayden
Bevin 2 v 3 Jayden
Osvaldo 1 v 3 Bevin
Jayden was able to hold his nerve during the shootouts to clinch the 2017 Gold Cup !!!
Final Classification :
Jayden vd Merwe
Bevin Reed
Osvaldo van Niekerk
Kegan vd Merwe
Chessray Jooste
Adam Murray
Stanton Nortjie
Conway Julie
Rowin Wilson
Julian vd Merwe
Sherwin Reed
Marlin Boyd
Imtiaz Ahmed
Antonio Abdeziet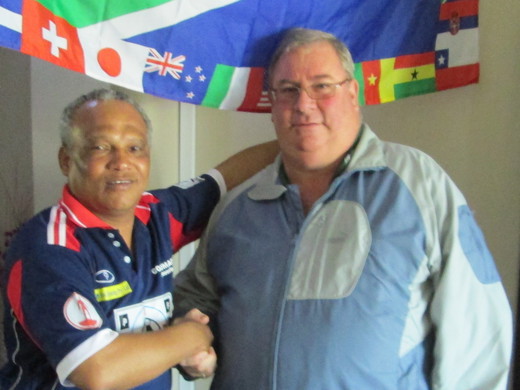 Follow the site to get the latest news and results straight to your email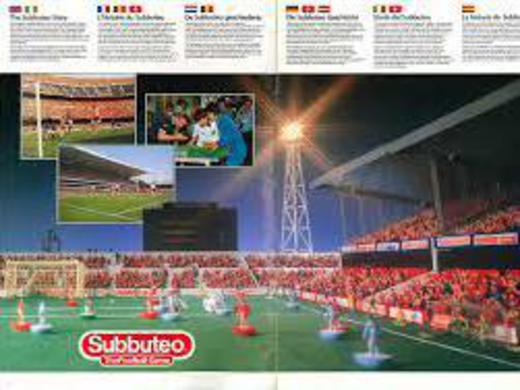 SUBBUTEO PRODUCTS
Subbuteo items & accessories for sale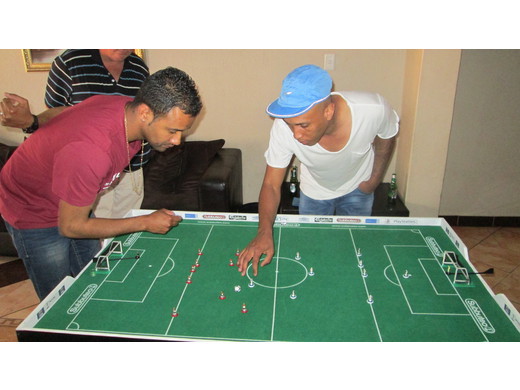 RECENT EVENT
LEAGUE 2 : Champion - Stanton Nortjie @ 25 August 2018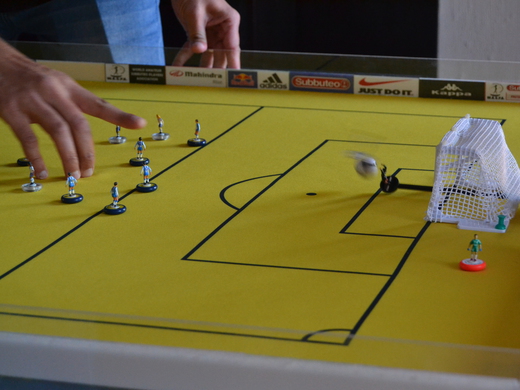 FUTURE EVENT
EUROPA LEAGUE : 15 Sept 2018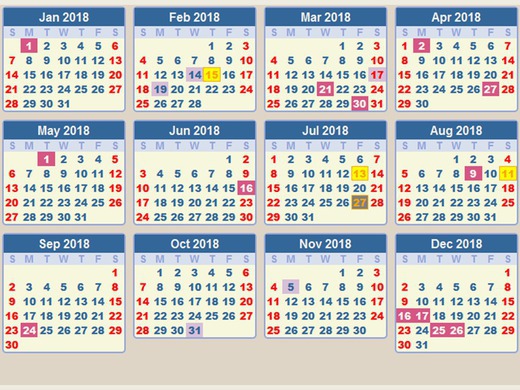 EVENTS CALENDAR