PRETORIA FLICKERS CLUB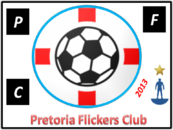 PRETORIA FLICKERS CLUB
PRETORIA FLICKERS CLUB
Welcome to the website of PRETORIA FLICKERS CLUB (PFC) - founded on 24 March 2013 by Julian van der Merwe, who started playing the game in his teens during the late 1970's to 1980's. The passion for the game was re-ignited now that Subbuteo has undergone a global re-launch in 2012 & with the help of today's electronic "world" we live in, it was easy to locate new Subbuteo items & accessories, leading to the next best thing - the birth of PFC !!
To date, PFC is considered the most active club within South Africa, having already held 69 tournaments played under WASPA status, including the staging of the 2018 South African SUBBUTEO CHAMPIONSHIPS !!
Currently, we have 11 active members / players but we gladly welcome anybody to join us - feel free to contact PFC (on the CONTACTS menu tab above) for more info.
You may also choose to view our very simplified "CLUB POLICY" - use the DOCUMENTS menu tab .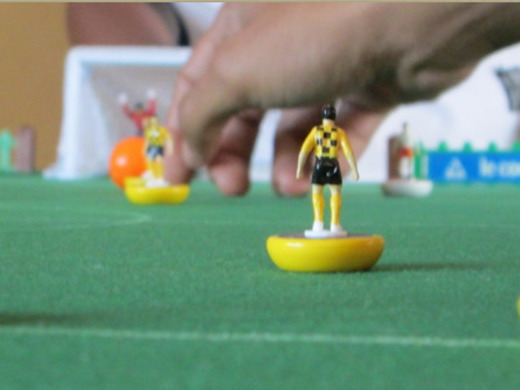 FINGER FLICKING GOOD !!!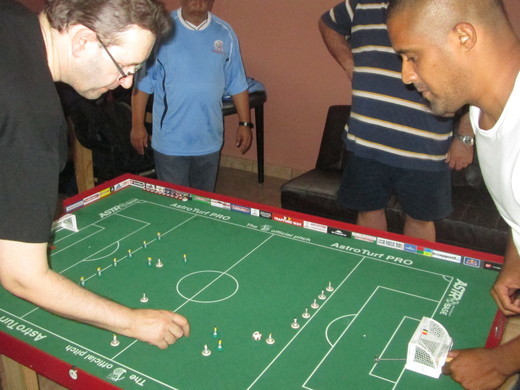 RECENT EVENT
COPA del CLAUSURA : Champion - Sven Schilling @ 7 Dec 2019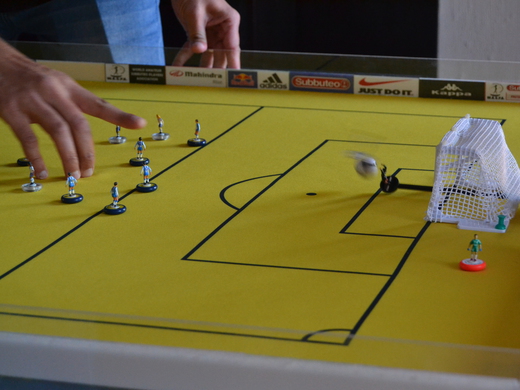 FUTURE EVENT
COPA del APERTURA : Sat 22 Feb 2020
Follow the site to get the latest news and results straight to your email
Contact List

Julian van der Merwe
+27 82 579 1702

Weather

4 MPH WNW
100% humidity
Thu

3°C
-2°C
Fri

5°C
-2°C
Sat

9°C
-2°C
Sun

11°C
-1°C